Mick Lovell ~ Step by Step
The Road to Becoming a Pornstar
Bel Ami: Mick Lovell & Manuel Rios (Part 1)
(Bareback for the Very First Time!)
Today we have a special treat for you. Boys go-carting!.... Well that's not the actual treat. The special part is that the guys go-carting are none other than Manuel Rios and Mick Lovell, and that Mick follows up showing off his driving skills with his skills in topping the ever eager Manuel.
This is the first part of a 2 part scene filmed by Bel Ami's Canadian crew in Budapest last year, and the first time that they feature Mick in a condom free scene.
Yes, stunningly gorgeous Mick and his big, beautiful cock are back! No one goes from top to bottom as comfortably and eagerly as Manuel; he never disappoints. All that appeal packed into the most fantastic body and with a cock that has as much distinctive appeal as the man himself.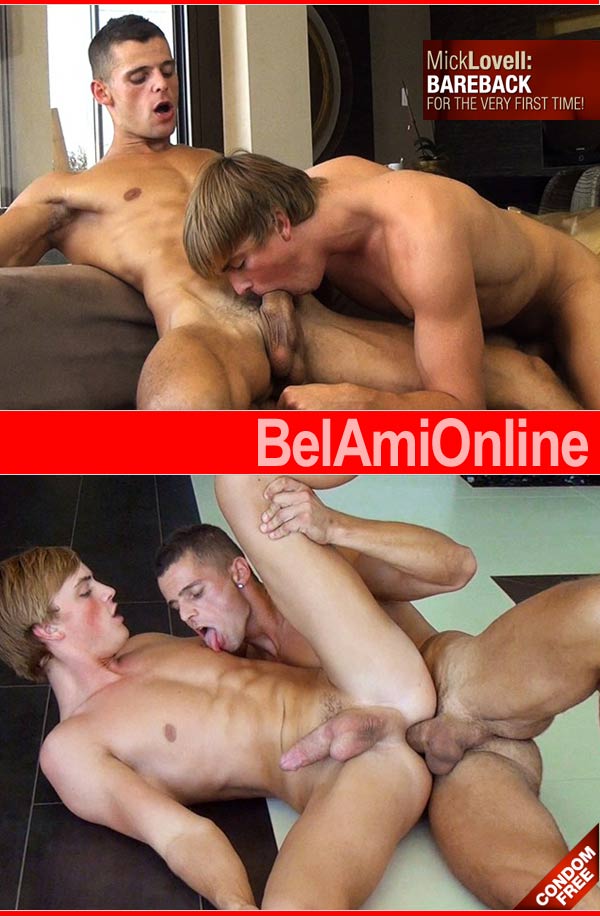 We kick off this week in grand fashion with BelAmiOnline Exclusive
Mick Lovell
's first bareback scene ever! This 2 part spectacular scene will surely have everyone talking. BelAmiOnline's American Exclusive and the industry's most popular new performer,
Mick Lovell
, stars in this 2 part smash scene with NO CONDOMS. Part 1 features Mick topping BelAmi Exclusive
Manuel Rios
and in Part 2 Mick bottoms condomless for Manuel Rios in the exciting finale of this 2 part smash scene.
15
Apr
Paysite Spotlight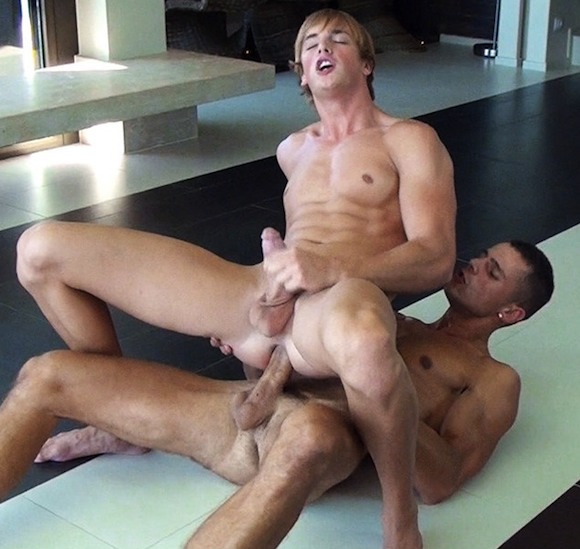 This is part 2 of the scene American
Bel Ami
model
Mick Lovell
did bareback porn for the first time. In this video,
Mick Lovell gets fucked by Manuel Rios' big cock
without condom and cums while getting pounded.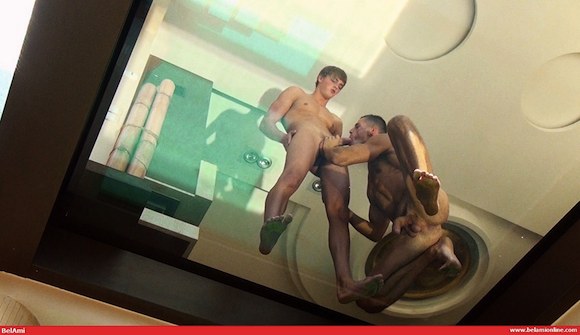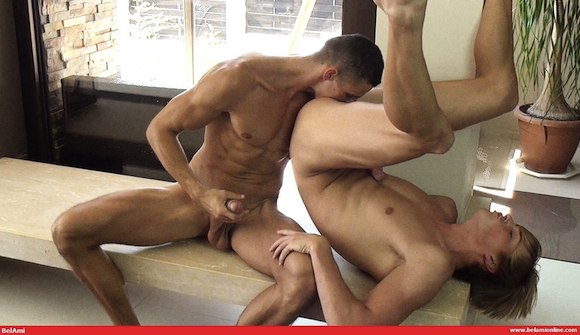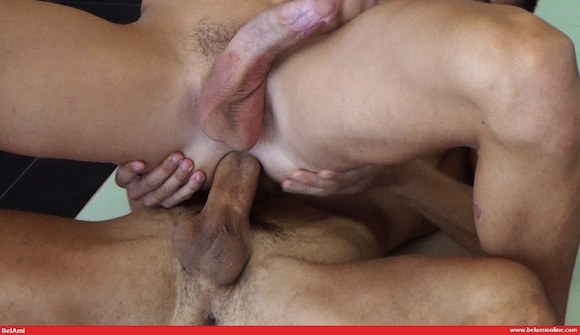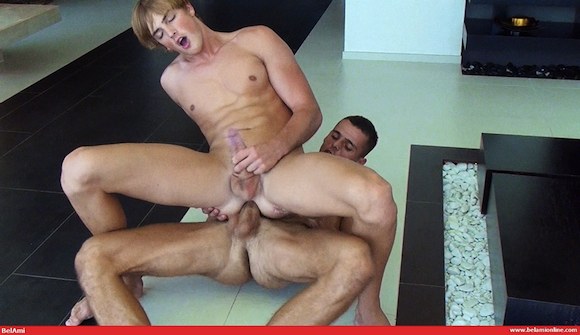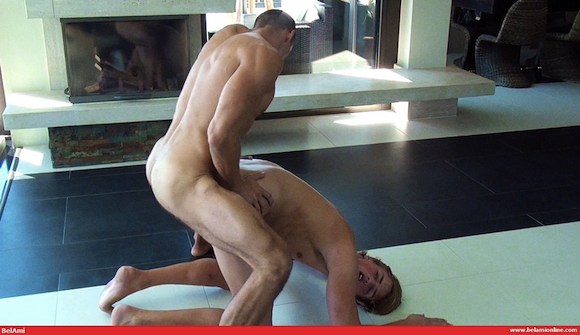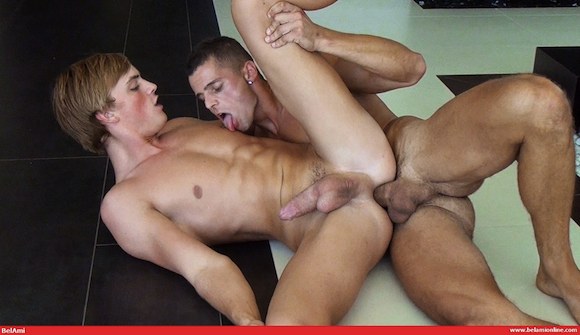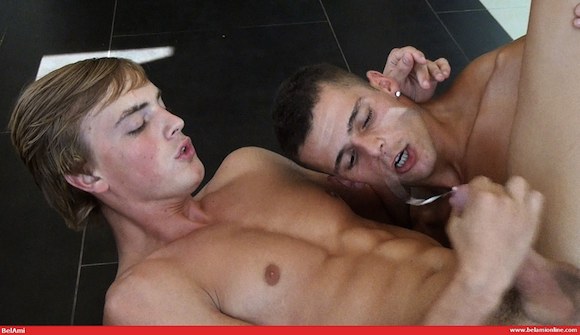 Flashback ~
My Most Visited Post To Date
BelAmiOnline: Mick Lovell (Pin-Up)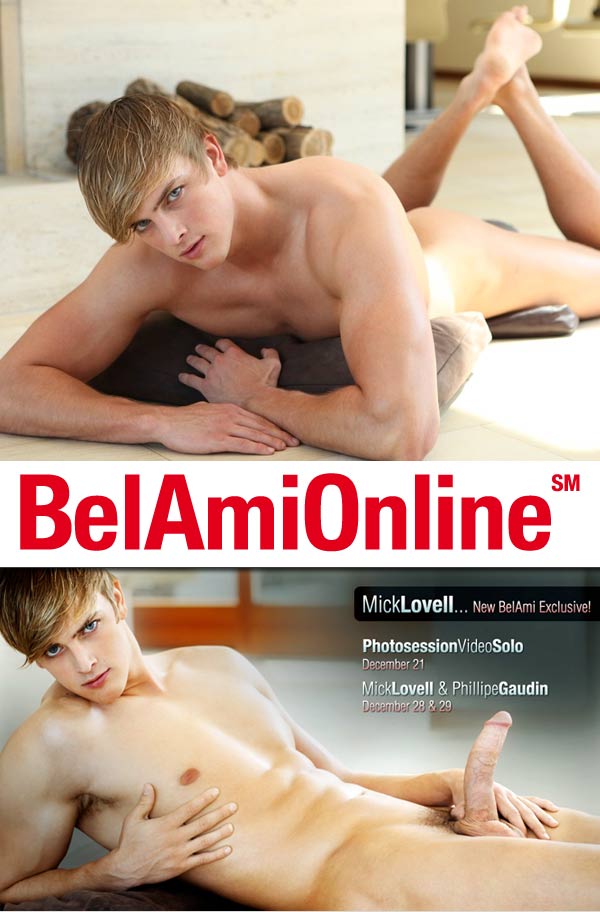 BelAmiOnline
brings you the hottest boys in the world and today we have something even more special. Meet our newest Exclusive model from the USA
Mick Lovell
. Mick is a stunning young stud that has it all. His beautiful blue eyes will melt your heart but his hot muscle body & big cock will bring you to your feet. Mick is the total package. Get to know him all month long exclusively at
BelAmiOnline.com
~o~0~o~
Bel Ami: Mick Lovell Backstage
Today is special for
Bel Ami
as it is the official introduction of Mick Lovell, their first American exclusive. They have been presenting them a little out of order as they want to keep Mick as a special Christmas present for you.
The footage was shot by Johan Paulik during their visit to Sydney's Mardi Gras this year and the following little tour around New South Wales.
Mick is outstandingly beautiful! He is a wonderful addition to
Bel Ami
. A full sex scene between him and either
Dolph Lambert
or
Kris Evans
would be totally overwhelming! Better yet... How about a three way?
Allow us to quote a review of Bel Ami's user @Bunlover: "Mick has the headshape of Aussie soap actor (Home and Away) David Jones Roberts, a little bit of a Zac Effron smile, certain facial resemblance to both Kevin Zegers and Michael Pitt and even a little goth-ish Adam Lambert over him." No wonder he has such a wide appeal and
looks so damn perfect
.
Mick Lovell & Alex Waters
Today
Bel Ami
is introducing their 3rd American Guest. Twinkier than the first 2, Alex has shot very few scenes for other companies before
Bel Ami
invited him to try out with them.
Bel Ami
will be waiting on your responses by the end of the month to see if they should invite him to film some more in Africa at the end of the year. As a special sneak preview, this introductory clip also features new exclusive
Bel Ami
boy Mick Lovell
(Good news: You get to finally see his dick!!)
We love it when Mick Lowell starts licking
Alex's cum covered fingers
... Hot and sexy!
Mick is nearing impossible beauty. He has a hot body and a great smile.
Bel Ami: Phillipe Gaudin & Mick Lovell
This is
Bel Ami's first real training session
with Mick who is learning how to both top and bottom
(on camera)
. As a result he may seem a little clumsy at times, but as a real first effort we are pretty impressed. The scene was directed by
Bel Ami's master of training
, Luke Hamill.
Mick
looks gorgeous and does a excellent job! This pairing with Philipe is perfect
Thanks you Mick for adding another exciting dimension to
Bel Ami's fabulous cast
. We will be looking forward to enjoying your future appearances.
Bel Ami: Dolph Lambert, Mick Lovell & Alex Waters (Part 1)
Water park fun starts off the day with the 2 Americans and Dolph. They are enjoying the lazy, fun days of summer down around Lake Balaton. Alex leaves the park a little earlier than the others but is soon followed by the other 2. We catch up with the pair as they arrive home and
start making out on the couch
.
As the action progresses Dolph is in the middle of giving Mick a BJ when Alex enters and the 2 way quickly becomes a 3 way
with both Americans taking turn on Dolph's butt
.
Did you notice the great BJ that Mick gave or the double teaming Mick and Dolph
did on Alex's huge cock?
This is off the charts!
Bel Ami: Dolph Lambert,
Mick Lovell & Alex Waters (Part 2)
Later that afternoon
(the hot Part 1 of this threesome)
we join the boys as they walk along beside Lake Balaton. Through intercut interviews they tell us their feelings about traveling to different places. They arrive back at the house and gather in the kitchen.
Having learned how well the three of them play together, the boys waste no time
getting into Mick's ass. Alex bangs him VERY hard.
Dolph finally steps in and shows the young Alex how to take his time and pleasure his partner,
gently increasing his speed
- Alex, a good student, learns from the master Dolph.